Indonesia's economic growth is influenced by several factors. One aspect that is owned by the potential in developing economic growth in Indonesia, namely the production of mobile applications contained in smartphones.
Michael Mendel, Chief Economic Strategist at the Progressive Policy Institute reveals many parties misunderstand where mobile applications are equated with social media or games. The mobile apps are used by multinational companies, banks, media, retail companies and government. As of July 2015, there were 1.6 million applications available on Android and 1.5 million applications at Apple's App Store.
Read : Why Developers Need Mobile Backend as a Service for Their Apps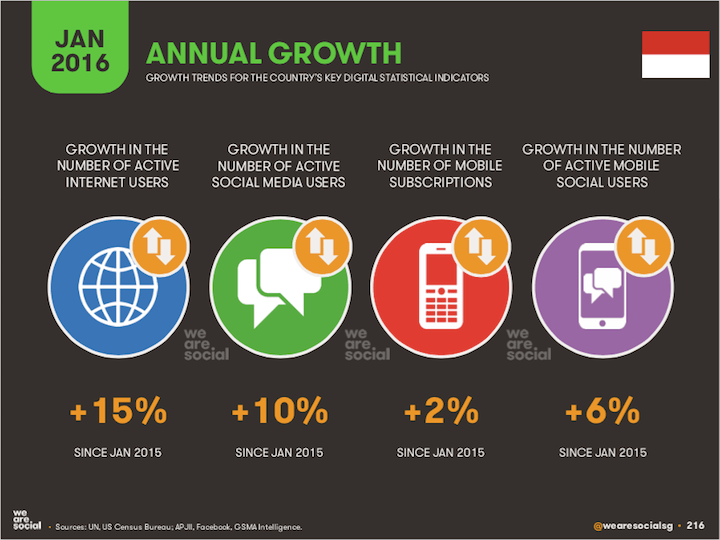 Application development is one way to get a good economic growth for Indonesia. Although yet to implement it significantly, but Indonesia is in third position in the App Economy in Southeast Asia after Vietnam and Singapore.
Read : 3 Smart Strategies for Startup To Build Applications Faster
Moreover, according to data from the Association of Indonesian Internet Service Provider (APJII) found that the data of Internet penetration grew to 35 percent in 2014. The use of the social interaction via mobile phone to access the internet. The interaction between the user and make the growing number of smartphone mobile app downloaders.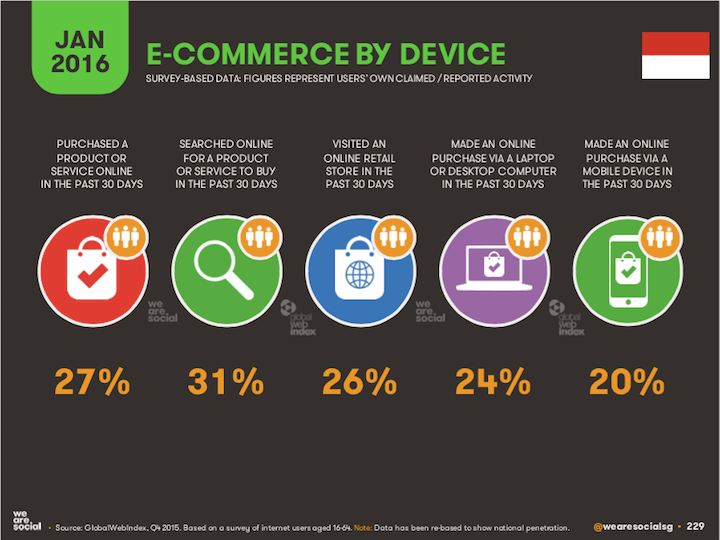 Opening up employment opportunities through the application also helps the growth of the Indonesian economy. Many companies are looking for candidates to manage applications owned.
Read : 3 Strategies to develop your mobile apps in Mobile backend as a Service
How the development of mobile application developers in Indonesia? Is it similar or is still lagging behind compared to other countries? To find the answer, a marketplace liaison between mobile application developers with companies that ContractIQ conduct a research on application development trends in 2015.
This research involves various studios developers from around the world, and Indonesia is one of the countries included in it. Some interesting facts from the research are:
Android, iOS, and cross-platform is a specialized field that many developers worked by mobile where each earn a percentage of 26, 25 and 20 percent.
50 percent of mobile app developer clients come from individuals who have an idea for an app and startup. 77 percent of these companies believe that the demand for mobile applications from the startup will be stronger.
75 percent of enterprise mobile application developers feel that the realm of mobile applications potential when viewed in terms of the economy and will continue to grow.
Additional information is no less interesting than the results of this research is about the cost of making an application. Average hourly rates creation of applications for the iOS platform is USD11 (Rp140,000), Android and cross-platform is USD12 (150,000), and unique highest rates it applies to Windows applications ie USD14 (Rp180,000).
Read : 3 Steps Early Growth Hacking After Submit App on Play Store
Rates are arguably still very low when compared with other countries. Call it the neighboring countries of Singapore where the average hourly rate is $ 50 (Rp640,000) to $ 70 (Rp900.000). The level of such rates would determine the quality of the resulting applications. It also signifies the local developers still have many opportunities to compete with outside developers of a variety of factors, ranging from the design of the application to Performance.
The factor can be from a variety of reasons, one of the more mature mobile infrastructure, and 4G implementation in Indonesia is expected to soon be realized into it highlighted why the application market growth in Indonesia is very rapid. This report was finally concluded that the Indonesian market could be a 'key market' globally that can not be underestimated. Keep in mind, the mobile application market index is compiled from two major application stores; Google Play Store and Apple App Store.